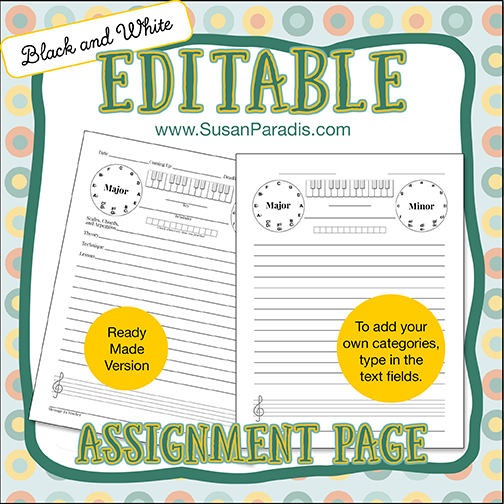 B&W Assignment Page (ready-made)
One of the most popular downloads on my site over the years has been the black and white assignment page on my old website. Today I am posting an updated version, the one with the major and minor circle of 5th on each side of the page. This is just like the one I posted last week except there is no color, for those of you without color printers.
I made it in two versions. One is ready-made; just print and use. The other has text fields for you to label your own categories. When a PDF is "editable" this means that you can fill in specific blanks in the PDF with your own wording. You will not be able to change fonts and sizes. Lines, graphics, and words that are in the original cannot be changed. I hope the following graphic tutorial will help you personalize this PDF. Now, if you see a cute PDF form or worksheet that is "editable" you will know how to do it!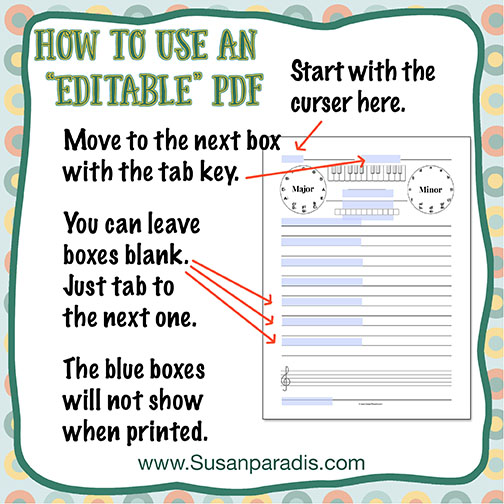 Please follow and like us: