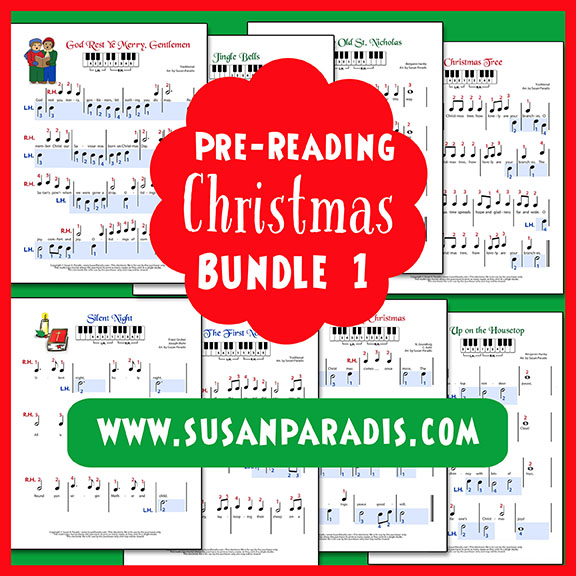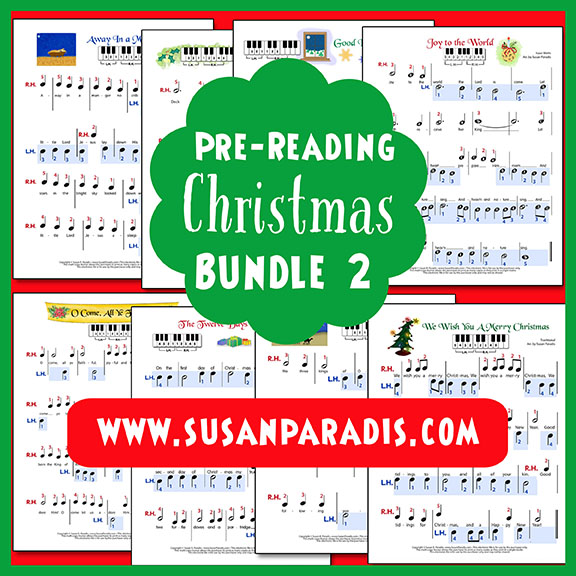 [Ed. All of this music can be found here in the store.]
You can find a lot of pre-reading and on-the-staff elementary Christmas music I've arranged over the years in the music store.
I'll try to group it by level. But when it comes to arranging Christmas music, I don't always stay true to the levels used in method books.  That is not a problem with my students.
Here's some advice for beginning teachers. Give your students Christmas music that is easier than in their method books, so they can learn several tunes each week. After a few years of lessons, they will know many carols and songs.
Please follow and like us: