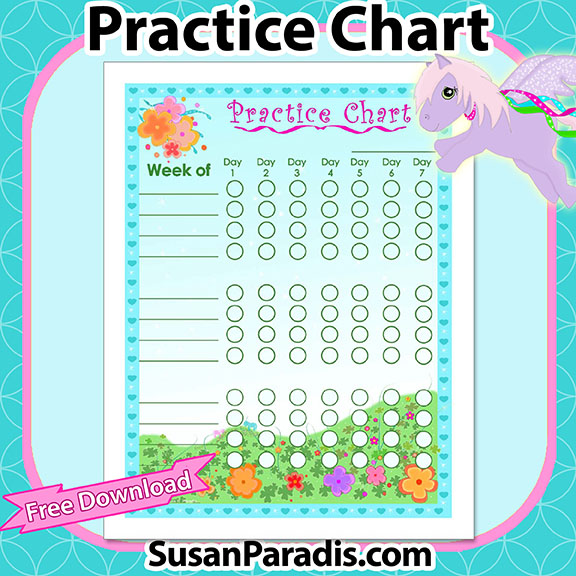 Last week I posted a robot themed practice chart. But some students, especially my young girls, prefer a more colorful version. So today I am sharing with you a practice chart full of pink and blue, and if you look real carefully, some tiny ponies at the bottom.
If the cost of ink is too much for your studio's budget, here are some suggestions.
Consider a yearly printing fee on top of your monthly tuition.
The robot and flower practice charts are for home use, so send the link and ask parents to print  it.
Make one copy of the Tar Pit and Over the Rainbow practice aids for your studio. Then either laminate them, cover with clear book vinyl book cover material, or insert in sheet protectors. Now you can use them at your lessons for years.
Print on "fast" or "economy" mode.
It is more economical to buy a printer with separate cartridges for each color of ink. These printers cost more initially, but save money in the long run.
Some parents might own or work at a business that will print things for your studio.
Keep good records and deduct the cost of ink on your income tax.
Please follow and like us: