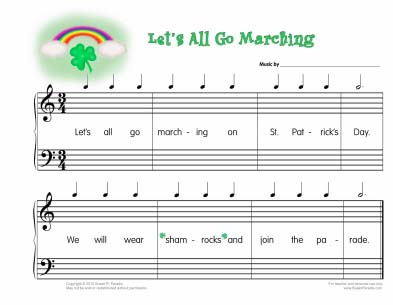 St. Patrick's Day Composing Activity
I had a lot of fun making this composition worksheet. I drew the rainbow graphic  for a game I have been trying to design but I decided to use it here instead.  I'm not sure if I will get the game finished by March 17!
I have several students who want to notate the Shamrock Composing Activity on a real staff, so that's why I made this sheet. One student wrote a melody divided between the hands,  and another student is writing the melody in the right hand and we're going to make up an accompaniment later.
Please follow and like us: