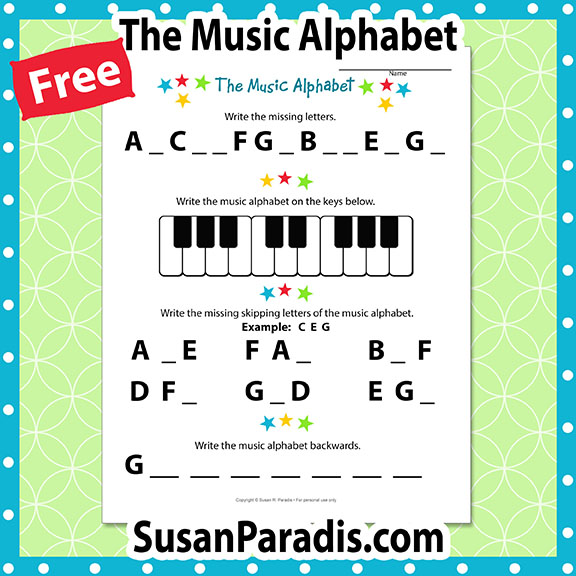 I love to make theory worksheets for my students! Just a little bit of color makes them so much more fun for students.
This worksheet is for beginning students who are learning the music alphabet. I made it with large, easy to read print for younger children. The larger print also makes it possible to use this on your iPad with older beginners who can write smaller. You will have to experiment because pre-children vary a lot in their ability to write on the iPad.
All my printables are free for personal use. In order to print, click on the link below the picture.
I am making a series of these larger worksheets for my younger students. I will post more as I have time. I hope you enjoy them!
Please follow and like us: