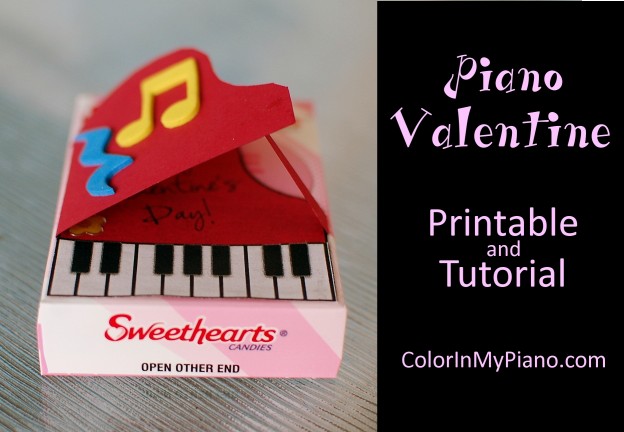 Joy has an excellent piano teaching blog, Color In My Piano, and it is always an inspiration to me. I fell in love with this cute Piano Valentine Craft she designed and posted on her website last week. She gave me permission to use her photo above so I could blog about it here. If you like to craft, you will enjoy making these for your students.
On Joy's website you can download a PDF that has the instructions and all the printables you need to make these. One page has the pianos, which you print on red card stock. The other page has the keyboards.
She used a box of Sweethearts candy that you can find on sale now. In fact, I saw them on sale at CVS for about $.33 each. Then my friend and inspiration, Linda, called me and excitedly told me she saw them at Dollar Tree for $.25 each.  Have fun!
In the next week or so I am posting the 2012 One Minute Club Card and  new game by Cecilly. If you want to receive an email every time I post, sign up for the subscription service on the right side of my blog. It is easy, private, and you can unsubscribe any time.
Please follow and like us: