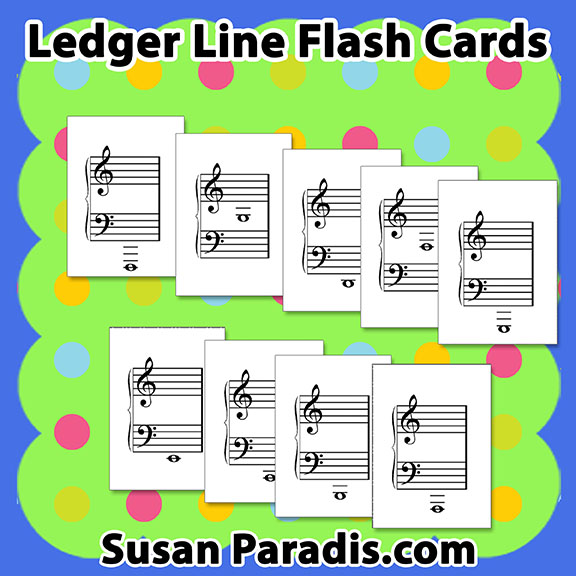 I still remember the day as a student when I counted down ledger lines to find a low bass note one time too many. After all, I had found the note the day before, but I couldn't remember it. In disgust, I decided right then that I would memorize the bass and treble ledger line notes so well that I would never forget them. It was such a relief and I remember wondering why I didn't do it earlier!
As a teacher I work with my beginning students using flash cards, worksheets and what have you,  and so many times assume my intermediate students will learn their ledger line notes on their own. From my own experience this does not always happen, so this year I am going to use these flash cards with my older students.
There are 3 pages for you to print. Check to make sure your PDF document window shows that you are printing at 100% size. One day everything was printing out too small and I found that was the problem.
Many thanks to my friend Glenda who suggested I make these cards.
Please follow and like us: