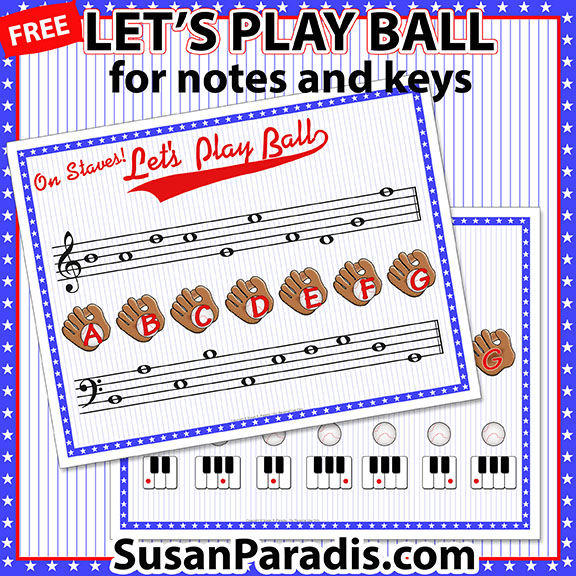 I have made a lot of worksheets to help students learn piano keys, but I have not made one for baseball. I have one little guy who just loves the game so I made this for him. In order to save paper and make it more fun for students, I designed it big enough to use on an iPad. If you don't  want to use this on a mobile device, print it out just as you usually do. Be sure to print in landscape orientation. Don't try to click on the picture above, because that will just pop up a low resolution image that is only for illustration purposes and it does not look good in print or a mobile device. Click the heading under the picture and it will take you to my website where you can print it.
You can also try it on a mobile device.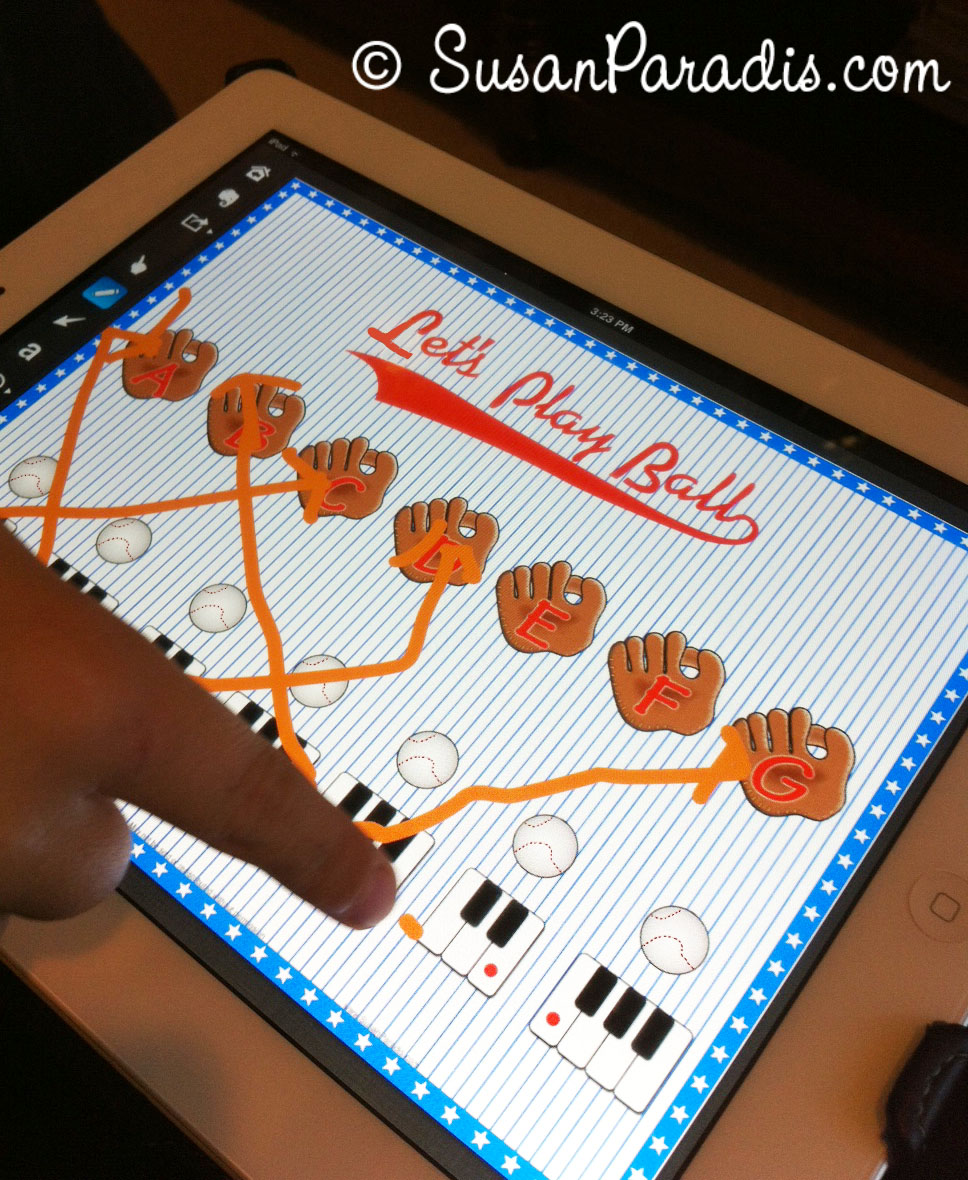 If you like my printables, please go to my Facebook page Susan Paradis' Piano Teaching Resources and "like" it!
Please follow and like us: