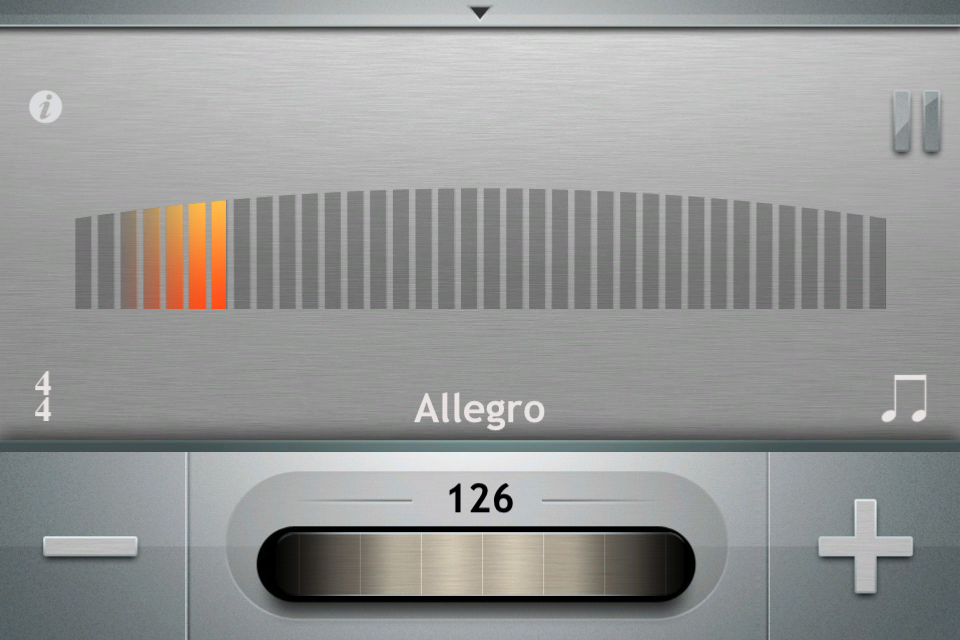 Metronome Plus
The iTunes App Store has many metronomes, but until now I have not seen one that I think is really helpful for piano teachers and students. Recently I was introduced to Metronome Plus, and this elegantly designed iPhone metronome is the best I've seen. 
A metronome for educational use should be as easy to use as a conventional one. Metronome Plus accomplishes this with a clean, large interface. There are no messy, confusing buttons, and I don't have to worry about the student waiting patiently while I try to remember how to set it.
The tempo can be changed by touching the large plus and minus signs, or by swiping to the left or right.  An animated graphic swings back and forth helping students stay on the beat. Swipe down from the top and the rest of the settings pop up.  There are just enough settings to be helpful, but not too many to make it hard to use. They are intuitive and can be changed with a touch  Accents, subdivisions, and different sounds can be added if you wish or deselected easily with a touch.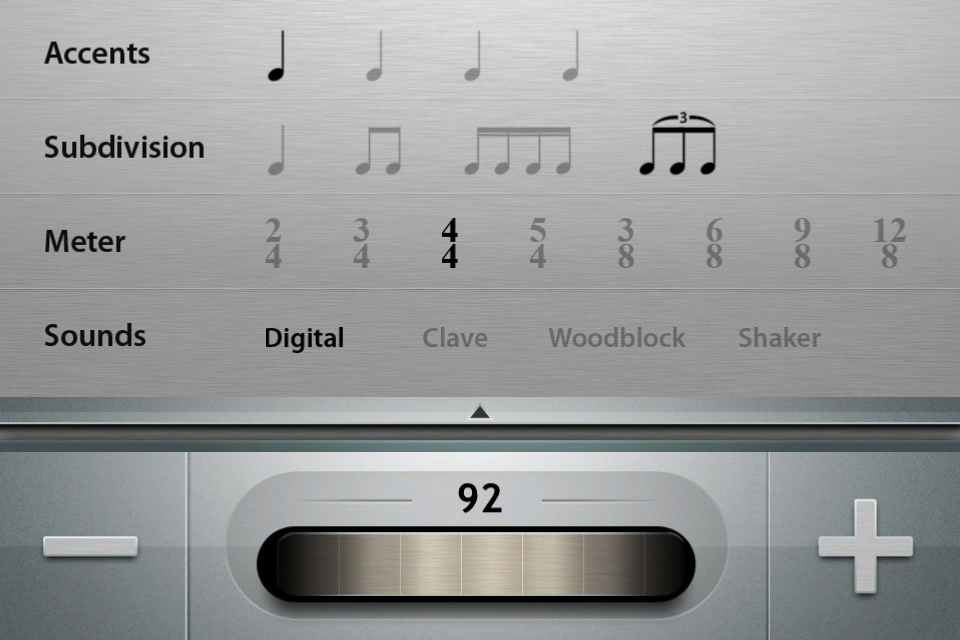 Previously when I tried an iPhone metronome it was too soft to hear over my students' playing.  This made me wonder if it was possible to have one that was loud enough for the piano. This metronome  is, and if you want it louder you can add accents to every beat.
Metronome Plus sells for 99 cents in the iTunes app store. I can tell a lot of work went into making it visually appealing and useful. This is the metronome I recommend to students who have an iPhone.  If you have given up hope for an excellent  iPhone  metronome, I suggest you try this one!
Full disclosure: As a piano resource blogger I was gifted this app by the developer.  I receive no compensation for my reviews.
Please follow and like us: