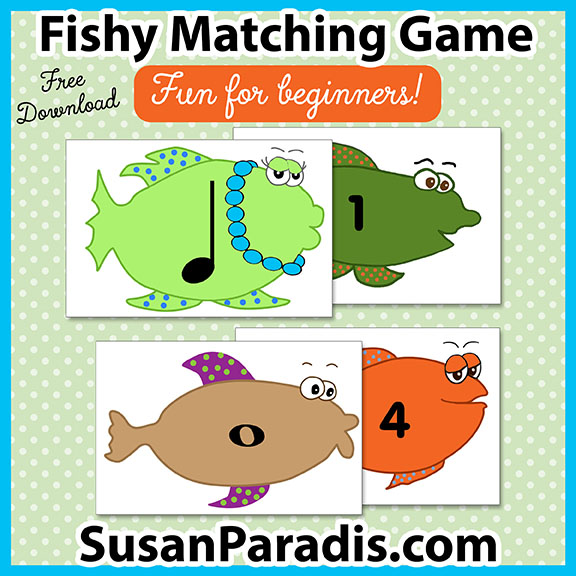 To those uninitiated to the joys of fish flash cards, these may look just like all the other's I've posted. But they're not!
You can use these cards several ways. To play a fishing game students will "catch" these fish and match the numbers with the rhythm notes. Or, to save time, place the cards on a table and see how fast they can put the notes with the rhythm value. This is a fun way for beginning students to enjoy the fishing games. I guess we are keeping the color ink companies in business, LOL.
Don't forget to see if you can find a cute fishing pole at the dollar store. If not, the students like the handmade ones, too. Take a dowel, tie a string on it and tie the end around a magnet. Glue something magnetic on each card. Students fish for the cards with the "fishing pole." I suggest you laminate these cards if possible. They will get a workout!
Happy fishing!
Please follow and like us: