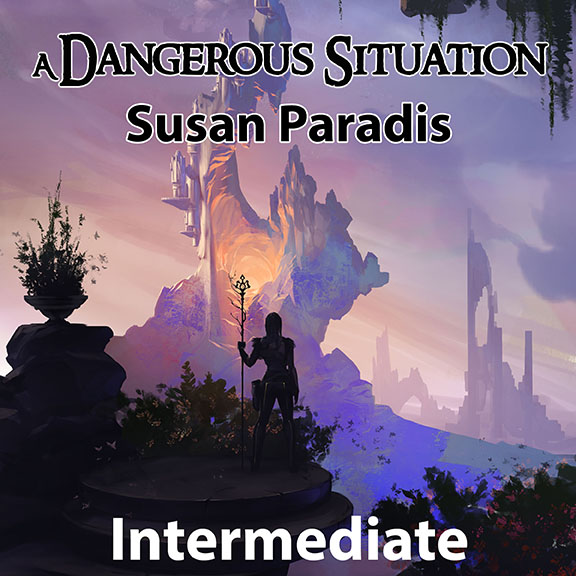 All the music in my store comes with an unlimited printing license within your personal studio.
A Dangerous Situation is a fast intermediate piece in A minor, filled with mystery and suspense that will become a student favorite. If you have a student who is struggling to practice two-octave scales, this appealing piece will capture their imagination and get them going. This and my other new release, Far From Home, is on sale until Sunday midnight.
My students are my biggest supporters when it comes to the music I write for them so I usually play snippets of whatever I am currently working on. This one really captured their imagination. They gave it the highest of praise when they said it sounded like video game music. That's not what I was thinking when I wrote it. I was thinking of, well, a dangerous situation, but in another world, another time, a fantasy place. Now that I think about it, it certainly could be a situation in a video game. Then as  I was looking for cover art, I found the art above, which I think sums it up the mood I was going for.
If sounding like video game music will encourage students to play this, that's great! It has two octave scale fingerings, arpeggios, sixteenth notes and patterns directly from classical sonatinas. Fingering, dynamics, and articulations are carefully thought out and marked. If you need a release for festivals, send me an email and I will send you a PDF you can print for your association.
Please follow and like us: