One Minute Club Certificate 2018
Today I am posting a certificate for the 2018 One Minute Club. If you are not familiar with the One Minute Club, the idea is to show students flash cards and they "say and play" the notes on the grand staff in one minute or less. I've posted about it every year since I started my website, but I have cards that actually go back twenty years!
To make it easier for you, I'm posting the links where you can see the 2018 cards and a matching chart that you can edit. At the bottom of the page are directions on how to type over my heading in the chart and make your own.
This year's cards: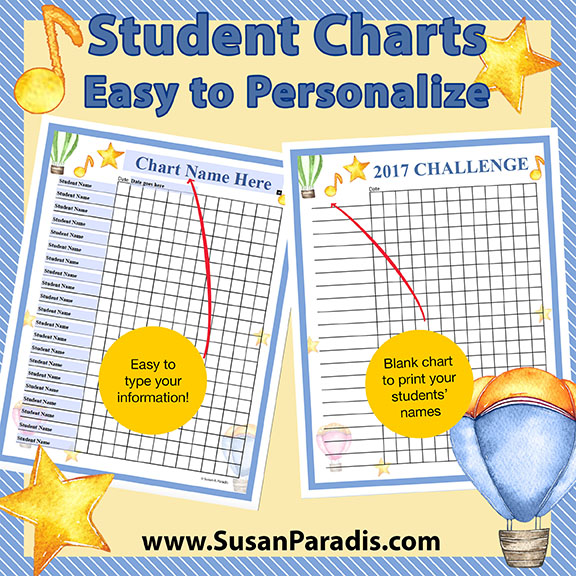 Fillable Student Challenge Chart
Directions to Personalize the Chart
 You must use Adobe Reader DC which is free to  download from the web .  If you are having trouble opening this file in Adobe Reader, this link might help.
Open the file in Adobe Reader DC.
Select the text you wish to edit.
Type over my text and print.
Please follow and like us: