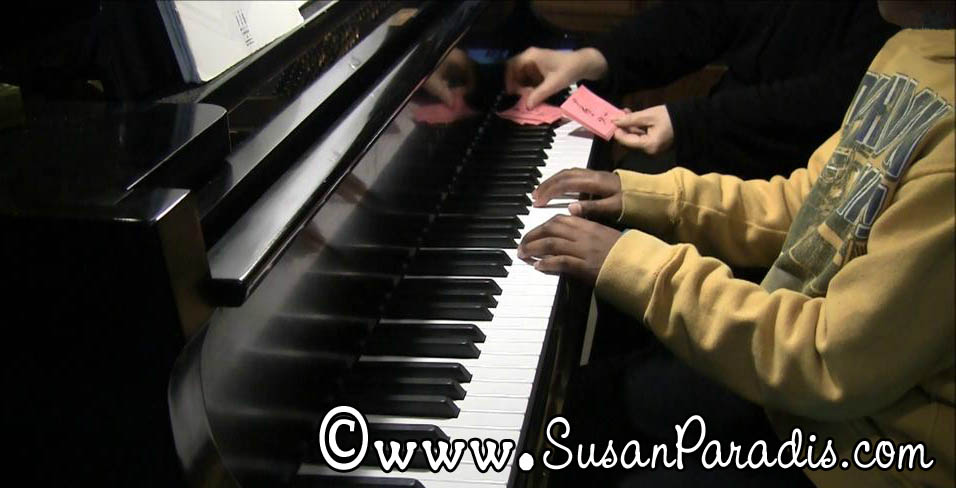 Link to One Minute Club Video
I get many emails from teachers asking about the one minute club. So I decided to put together a very short (one minute-what a coincidence!) video that shows different ages of students in action. This is my first video and I didn't know what I was doing, so please be gentle! The video is posted on Vimeo. You will have to click on the link below the picture to see the video. Vimeo is like YouTube, but not commercial.
The students in this video are saying and playing the notes, but the microphone didn't pick it all up. The times each student was able to say and play the cards ranged from 24 seconds to just a little over a minute. I keep the cards in the same order each semester so that it is fair.
If you want to read more about the One Minute Club, do a search on the side bar because I have a lot of posts about it.
Please follow and like us: