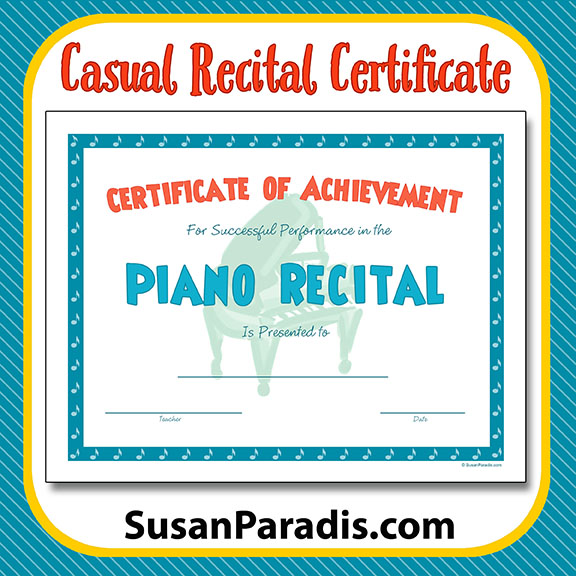 Have you ever had certificates to pass out to everyone in your recital except for that one little student who just started taking lessons? Here is something you can pass out to him or to all of your students.  I designed this in a casual style, but I also made one that is more formal, and I will post that in a few days. So hang on if casual certificates are not your style!
We all know that students get a lot of certificates and awards nowadays.  Have you ever wondered what happens to all of it?  I visited one of my students a few years ago  and he proudly showed off a scrapbook he made with everything he had ever received from me carefully preserved. I was so touched, and it certainly makes the time and effort I put forth to make this material all worthwhile!
Of course,  your comments and emails are encouraging, too, and I very much appreciate them. Thank you!
Please follow and like us: