Today's Throwback Thursday is a set of posters from 2008 that has helped a lot of students understand difficult rhythm values!
Rhythm in the Grid is a set of two posters showing how to count sixteenth and eighth notes. I made this "pre-computer" many years ago, and it has been helpful with many students. This is a great way for visual learners to learn the concept of how to count hard-to-understand concepts such as subdivided beats, and dotted quarters and eighths.
Back in 2008 I remade it with color and I liked the results so much I posted it to share with other teachers. Many teachers have downloaded it over the years. Since I don't name the notes, it is useful for teachers who don't use North American rhythm vocabulary.
Please note that the file contains two versions, one for sixteenth notes, and one for eighth notes. Laminate it and put it on your wall or pull it out when you see that confused look on their faces!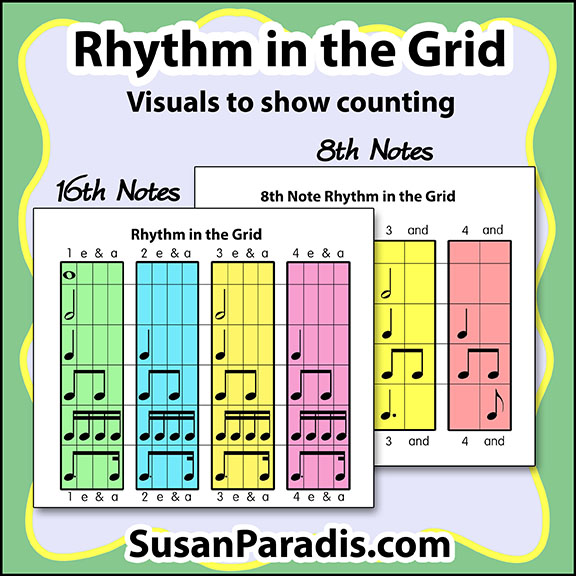 Please follow and like us: