Save the Turkey Intermediate
If you have been following my blog lately, you know that I've been playing this game with my students. If you missed it, here are the instructions, found in the original post Save the Turkey game.  That post also includes how to add the back of the cards. Set two is found here.
When I make a game for beginners, my older students want to play, too. So this time I made some cards for them. Included in this set are a few ledger line notes and all the key signatures. If students don't constantly review these concepts, they forget them. A game is a great way to review!
You can mix and match these cards to suit yourself. Remove the ones you don't want to use and save them for another day. You can also add some of these cards to set one or two. You can even use cards from the Memory Game found on my website (there are 6 sets) because they are the same size.
One thing I have discovered as I play this game with students, is that the more skip a turn cards the better, so you might want to add some from the previous levels. They also love it when I make a "mistake" and lose a turn.
Be sure to email me if you can't figure out how to play. I really have trouble following game instructions, so I don't mind helping. But first, read through my instructions in Set 1 so you can ask me specific questions! This is a fast game and you can easily play it in less than 5 minutes.
Here is a little guy playing with the first set. I think he liked the turkey!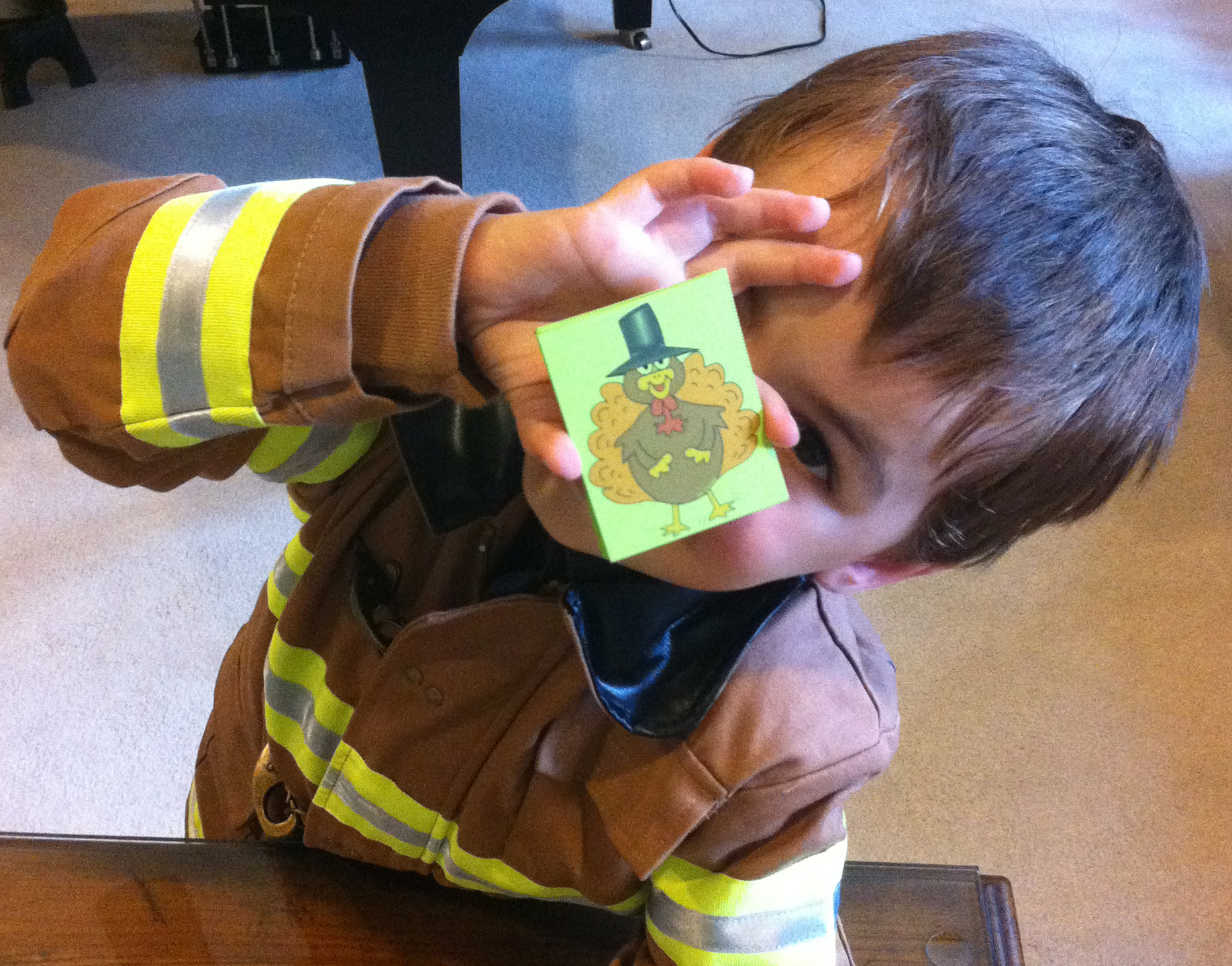 Please follow and like us: