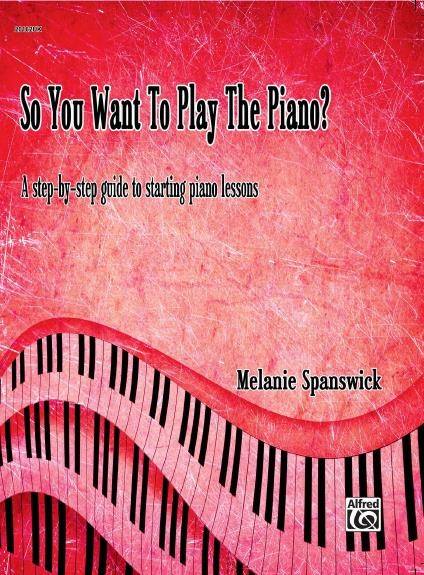 Melanie Spanswick is an English concert pianist, presenter, adjudicator, author, composer, and music educator. That is the short list! She has also written many articles for music publications and has given presentations and lectures on learning how to play piano.
To this list of outstanding achievements, she has written a book , So You Want To Play the Piano?.
This is an excellent book for anyone who is interested in piano lessons for themselves or a family member. It is extremely comprehensive and includes everything you could possibly want to know about piano lessons. I don't think I've ever seen a book quite like this, and anyone considering piano lessons should use this book as a resource.
An important chapter is how to find the appropriate piano teacher. She explains the confusing diplomas and degrees that teachers may obtain, as well as the conservatory system, such as the Associated Board of the Royal Schools of Music and others.
The next chapter discusses popular method books and basic music theory. Melanie uses both the UK and North American music vocabularies. She reviews method books in detail and also discusses other music education methods such as Kodály, Orff, and Suzuki.
The book continues with detailed chapters on piano basics, technique, exams, festivals, and competitions. There is an entire chapter on technique with good photographs to explain the concepts.
One of the best things about this book is the extensive lists Melanie includes. There are lists of resources for everything she writes about including websites, methods, conservatories, examining boards in 8 countries, composers, publications, and more. It is a treasure trove of resources!
So You Want to Play Piano? is aimed for potential students, but it is a great reference book for beginning teachers who are starting a studio.  As an experienced teacher,  I found it contains helpful information including what to discuss at student interviews.
This book is currently published by Alfred UK and will soon be published in the U.S. by Alfred Publishing. You can read more about Melanie at www.melaniespanswick.com
Please follow and like us: