Today I am going to share with you a clover shaped card I made as a little memento for St. Patrick's Day. Just for fun, I put a foil covered chocolate coin inside each card.
There are two sizes of these cards. The small one is only about 2 3/4  inches square and two fit on one piece of paper. Leprechauns are tiny, so I made tiny cards! There is also a pattern for a larger card that is about 4 1/4 inches square and uses one piece of paper. The verse just popped into my head as I was making the cards, so it's not really an Irish proverb. Below is how the card looks folded up.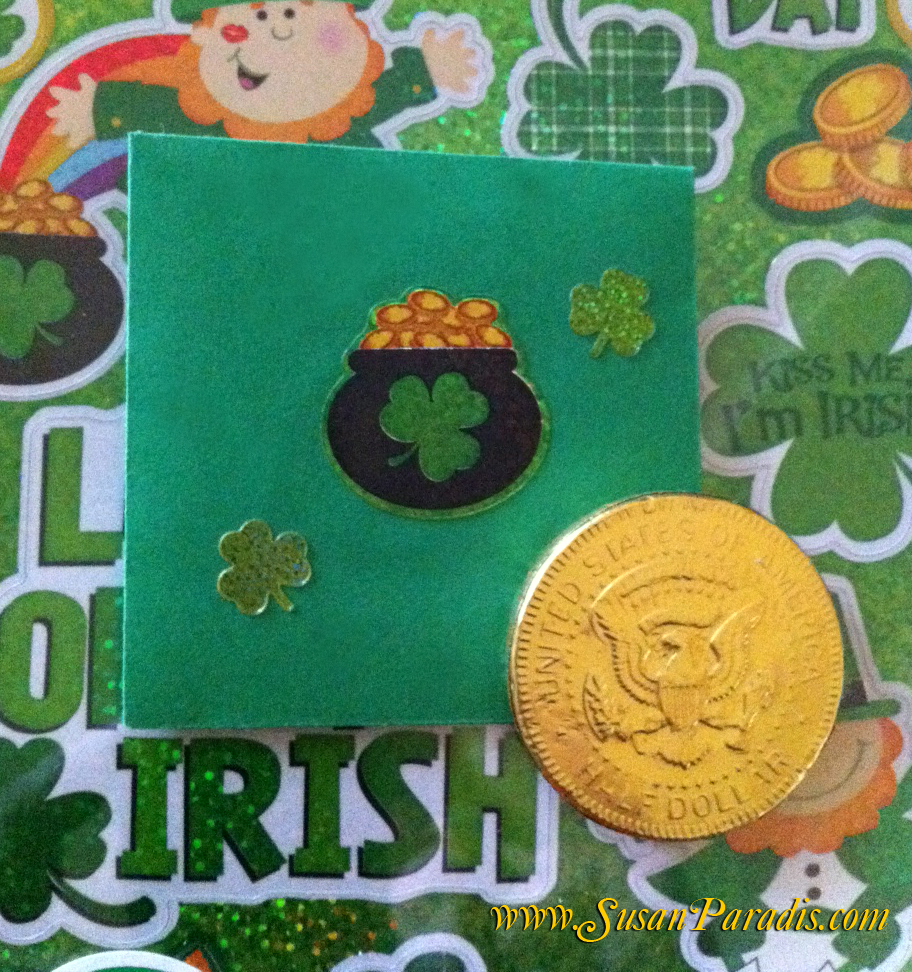 If you click on the link under the first picture, you can download the printable as well as the instructions on how to fold the cards.
It looks cute printed on recycled paper. Below is a version of the bigger sized card printed on music paper that I recycled.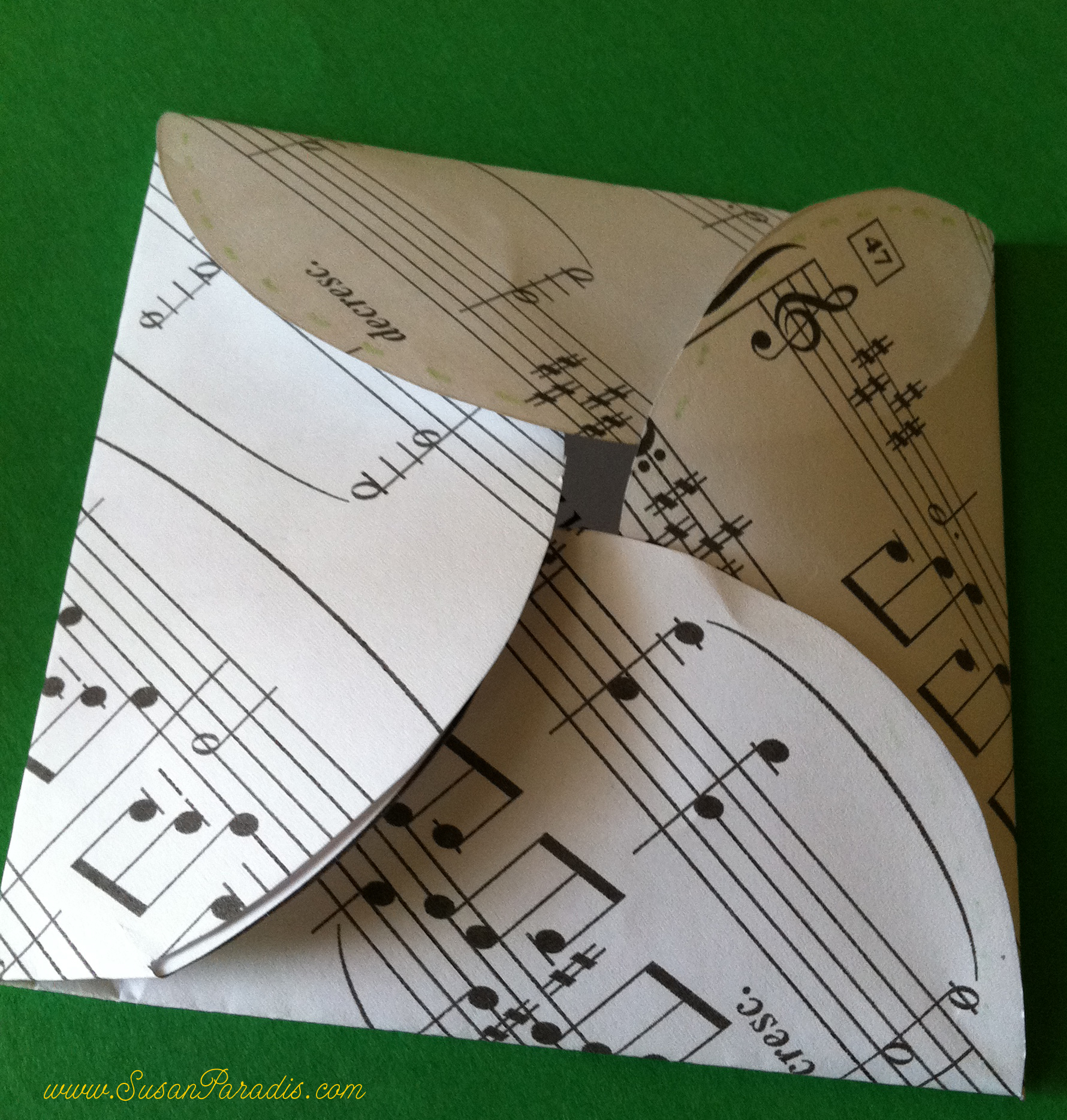 I decorated the inside with a green Sharpie. Children don't really care; they are just intrigued with how it starts as a square and opens up as a four-leaf clover!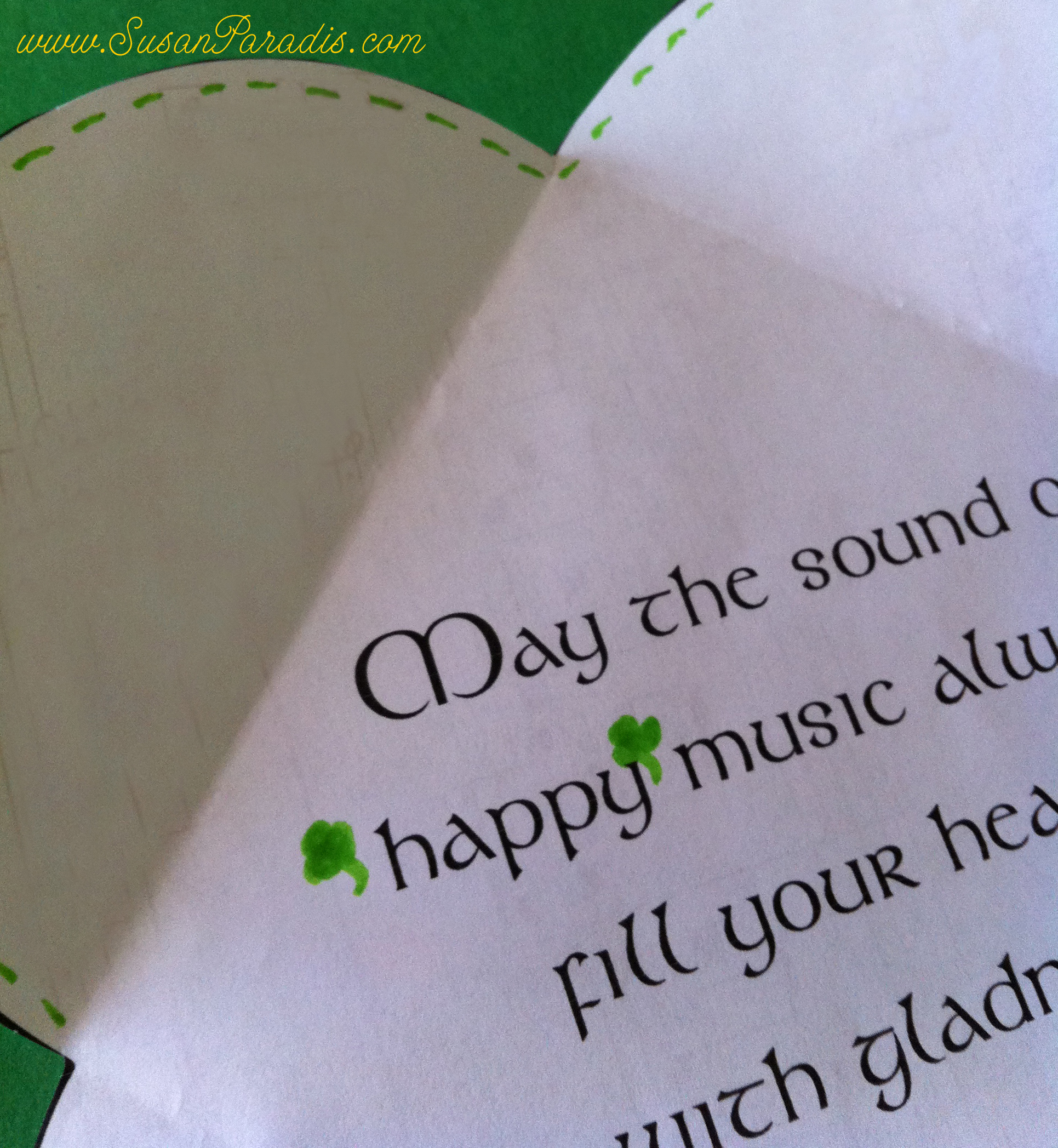 Some music is the same way. At first students may not be impressed, but when they open it up and learn it, the music turns out to be special.
If you like my blog, be sure to click the"like" Facebook button for Susan Paradis Piano Teaching Resources!
Please follow and like us: