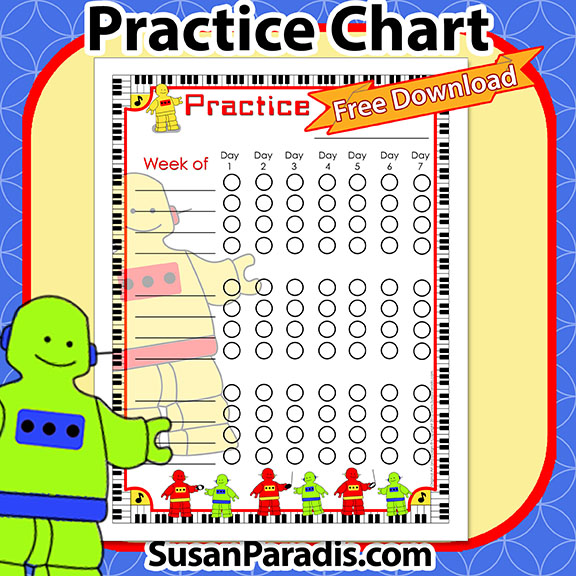 Today's Throwback Thursday is a very fun and colorful practice chart for students to use at home. I made it so that there are enough spaces to check off practice for three months. If you use a practice chart, it might as well be cute,  colorful, and appealing to the students who are going to use it!
It brings back happy memories for me. When my son was young and I was teaching a few students in the afternoon, in the background I would always hear the sound of him searching through his giant Lego box looking for parts. He made amazing Lego creations, and as long as I could hear that sound, I knew his was OK. He says his childhood was spent listening to piano music in the background!
One day when he was a teen, I was playing through some really old music and he came in with a puzzled look on his face and asked me the name of the piece I was playing. He said he knew the music, but he couldn't remember where he heard it. I just about dropped my teeth because that was the piece I practiced regularly a few months before he was born. Is is possible he remembered it from when I was pregnant? I like to think so!
Please follow and like us: