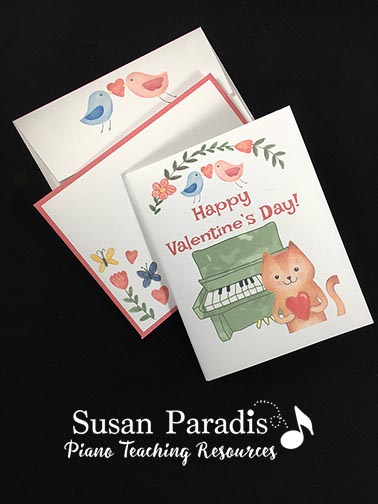 I had some requests for the envelope to match the Valentine's card I posted recently, so I decided to post the template with a tutorial in case you want to make one. You can find the Valentine's card here.
Now if you have a very large music studio, cutting out a bunch of envelopes is probably not something you want to do. But if you have a child or grandchild who takes piano, or if you only have a few students, it really doesn't take much time to cut this out. And with an envelope, you can even insert a special treat!
This template is for standard 8.5″ x 11″ US letter size paper. I'm not sure if it will work with UK size paper since I don't have access to that size paper. But some of you on the other side of the pond might know how to do it.
When you print, it is important to select "Actual Size" or some words like that. If you choose "Fit Paper" or "Scale Paper" it is not going to fit the card. Also, it is a lot easier to fold the envelope and card if you don't use card stock! I used 24# pound paper, which is not that much more expensive. It is good for printing both sides because it doesn't see-through as much.
Happy Valentine's Day!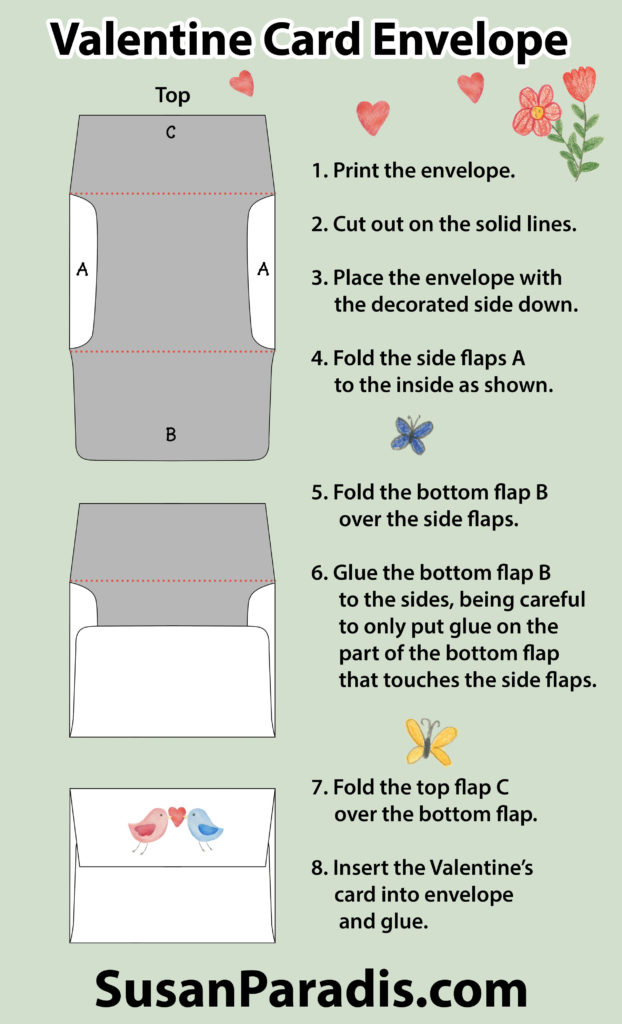 Please follow and like us: