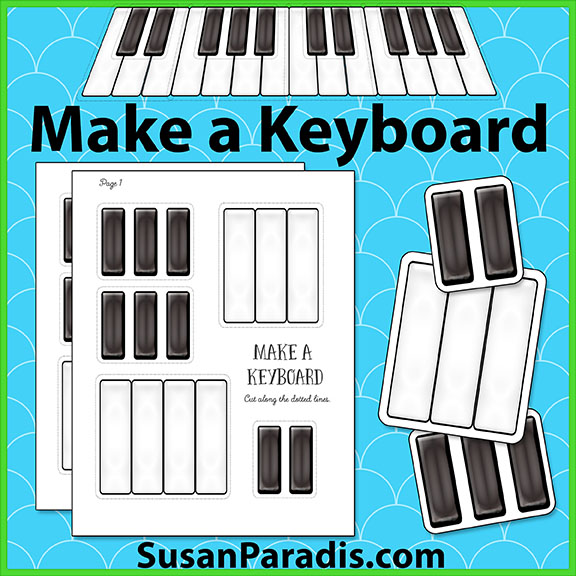 Sometimes we explain a concept to students, they understand, and it's done. But it doesn't always work that way. I remember asking a student something and she said, "Mrs. Paradis, I have never heard of that in my life." This was a second year student and she wasn't one of my early childhood beginners. So I turned back a few pages to show her where I had explained it. We had a good laugh! It also reminded me that just because we think a student understands a concept, if we don't keep reviewing it constantly, they will forget.
Today's Throwback Thursday is a concept (black keys have groups of two and three) so easy we sometimes mention it once and move on. But for young beginners, we have to be a lot more repetitive.
The simplest way to use this golden oldie keyboard is to call it a puzzle and let students put it together. Even when they have circled groups of 2 and 3 black keys, sometimes they don't know how the black keys line up on the white. This is true even for my older beginners.
I use it to help teach C and F. I know there are many really cute ways to teach the names of the keys with pictures and graphics. But young students have a hard time remembering long streams of words that they hear only once a week. It is easier to memorize where C and later F are located as taught by the Fabers in My First Piano Adventures.
This printable will last longer if you print with cardstock and laminate.
Please follow and like us: