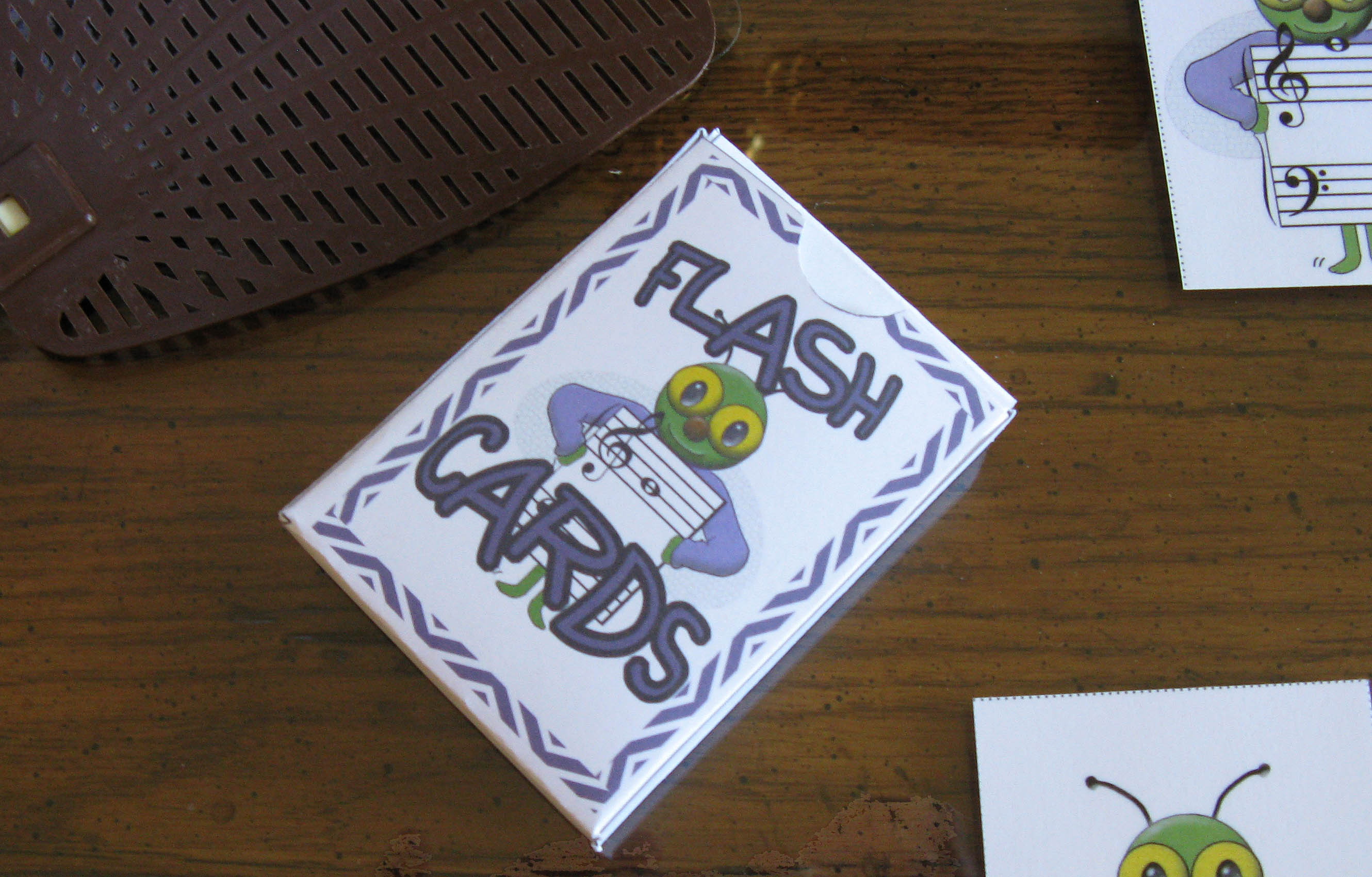 Do you have flash cards laying all around the table in your piano studio. Do they seem to multiply on their own?  I've tried  wrapping them with a rubber band but the rubber band either breaks or students take it off and I can't find a new one. My husband suggested I make a box like playing cards come in.  I thought that was such a good idea I'd try it. So here, for your arts and crafts enjoyment is how to make a box for your flash cards that are the size of playing cards.
I used card stock, Staples brand 110 pound paper. If you anything thicker, it might not fold well, but you can be the judge of that.  Print out the front of the box and cut it out.
If you click the link below,  you can see the folding lines for the box and also print out a blank box template.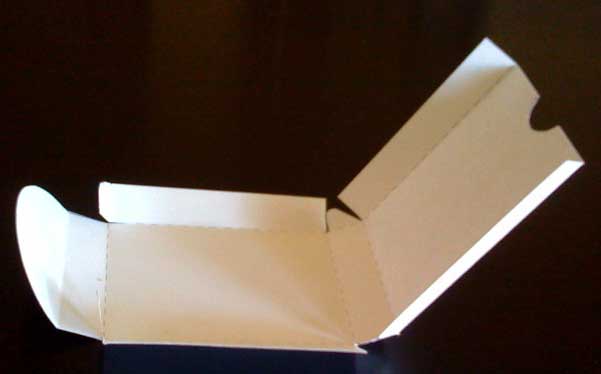 You don't really need to print on the reverse, but if you do, be sure to use the graphic side when you cut it out because it is very hard to match up front and back precisely on a home printer. It might be easier to just look at where the folding lines are and fold accordingly.
Use a ruler as a guide to fold so you will have a straight crease. An ordinary glue stick worked well to glue along the sides. I used a generous amount of glue.
To set up the glue, I inserted a deck of real playing cards, not the ones I made, and wrapped some rubber bands around the pack to let it sit overnight.
My flash cards don't quite fill up the box. I left some room in case you want to add a few extra cards.
The flash cards pictured can be used with the "Who Am I Swat Game."
Please follow and like us: