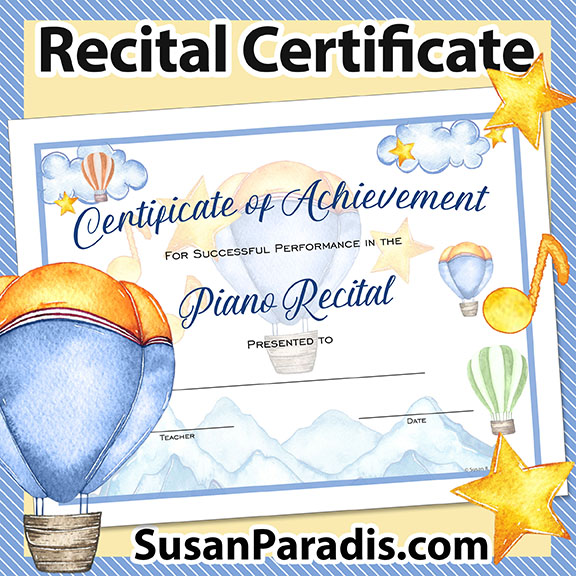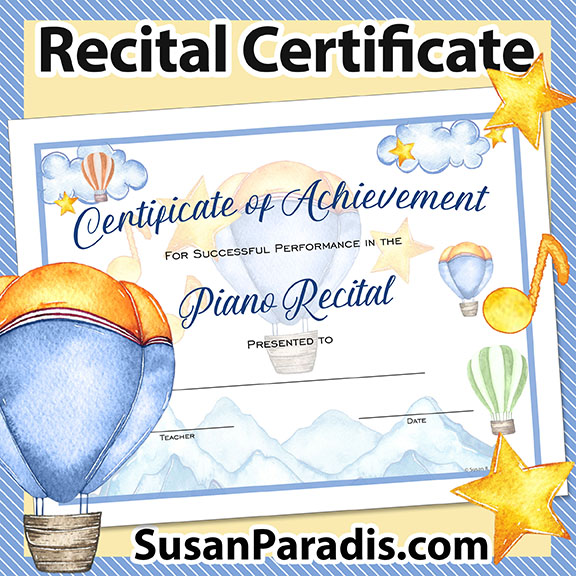 A couple of teachers asked me if I had a recital certificate to match the recital programs I posted a while back. My first thought was to find it on my site and send them the link, because I knew I made one. Alas, it wasn't on my site! But it is today! So if you haven't had your recital yet, feel free to use this one.
I think I know what happened. I was planning on making this certificate so that you could personalize it and not have to write in all your students' names. Then I got busy with a lot of other things and never came back to it. So there it set in my computer files, alone and neglected, along with all my other projects, finished and unfinished.
I hope those of you who like my editable material aren't disappointed, but I just don't have time right now! Here are some certificates you might find useful at the end of the year. For those of you who have really big studios, there are several below that are editable when you open them in Adobe Reader.
Please follow and like us: