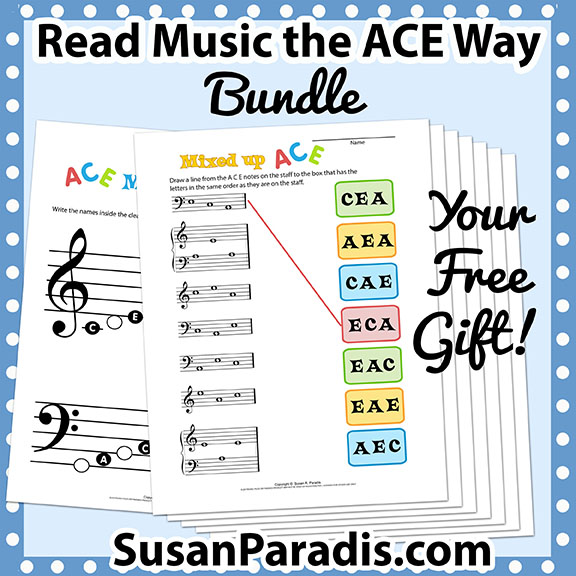 Hi, everyone! Welcome to my newly designed website! We've been working really hard over the last month redesigning my site and I'm so excited to be sharing it with you today!
You can now subscribe to my newsletter (click on the side bar) where I will send out occasional exclusive content and updates on my latest new releases and posts. Don't worry, I'm not going to spam you! As a thank you for subscribing, you will receive a set of  worksheets featuring learning to read the ACE way. I've been using that method for a while, and my students tell me it is so much easier to learn note names! My friend Elizabeth Gutierrez presented this at one of her summer workshops, and I've never looked back.
By the way, this subscription is not connected to the email some of you receive when I post, so you will need to subscribe again if you want to receive these new worksheets.
As you know, things change on the internet and my old website was so out of date that I couldn't even install the latest updates. So this new design is a real necessity. But I want all my faithful readers to know that while it might look different, everything is still here for you.
The big difference is that I now have a home page, so when you open my site you will always see the same page. To get to the blog where I will continue to post free material weekly, simply select "blog." You can also save the URL for the blog on your favorites bar and go directly to the blog.
You will still select "Free" at the top menu to see all my material organized into categories. Select "Store" if you want to buy some fun music. And if you can't find something, there is a search button on the right. Or you can do what I do when teachers email asking me where something can be found. I Google "Susan Paradis" followed by whatever it is I am looking for. An example is: Susan Paradis Picture Scales.
Let me know if you like my new design!
Please follow and like us: