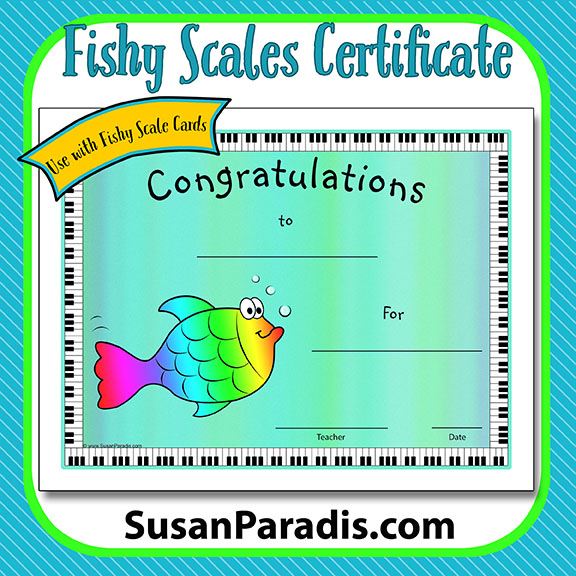 When your younger students learn their 5-finger scale patterns, reward them with this colorful certificate!
I made this last year when a teacher asked me if I had a certificate for my Fishy Scales. I didn't have one, but I thought it was a good idea, so I made one!
I'm not quite sure why I never got around to posting this when I made it, but here it is now.
The nice thing about this certificate is that you can not only use it to go along with the Fishy Scales,  but really for anything, since it is blank.
If you are looking for something for your older students, check out the technique certificate I posted several years ago for older students.
I hope your students enjoy the fishy scales certificate!
Please follow and like us: